ABACO 2021
The future is bright for the Abaco Real Estate Market, the rebuilding process is coming along at a fantastic rate with the Outer Cays leading the way. Marsh Harbour and Treasure Cay will take a while as they sustained the considerably more damage during Hurricane Dorian. Many individuals and families who have visited the island and have fallen in love with its warm people and beautiful environment see the opportunity to invest in Abaco Real Estate. There is no time like the present. Property prices are stable and many think will increase in the not so distant future.
There are homes and properties on the market, both interior and waterfront. With the wide variety of vacant land and homes on the mainland and outer cays, offer something for everyone. In Abaco there are so many choices and options for every budget and island lifestyle.
We have a professional dedicated staff, ready to serve you. Contact us with any questions you may have about our Abaco real estate market. We would love to show you the beautiful properties of Abaco and assist you in finding the perfect get away or second home.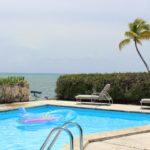 Abaco Real Estate Market