Private Islands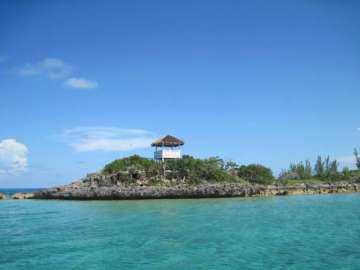 The Private Islands of The Bahamas
Islands For Sale see below
The Bahamas chain of islands boast some 700+ jewels on the earth. Many are uninhabited and some are for sale waiting for a new owner to make it the perfect piece of paradise. Some are private islands, owned by individuals or corporations. A private island affords the owner the ultimate privacy and opportunity to build their own play ground in the sun.
Developing a Private Island
Most private islands are 'off the grid'. Meaning there is no commercially supplied electricity. However, there are many options today for power. Locally you can purchase solar power. The government looks favorably upon this alternative and so there is a low import duty rate. There is wind power which is not sold on the island, but can be imported. Generated power is also available and also carries low import duty rates.
There is a simple process for permitting to build on land. There are requirements for building on private islands that meet and surpass the 'Dade County' structural codes. Building permits are obtained through local government and require approval from The Ministry Works Department. Dredging permits have a more stringent guideline as well as dock permits. Applying for these permits is done locally through the Ports Department. An inspection of your private island is necessary for these permits.
The importation of goods is an easy process. There are several cargo ships that service Abaco weekly coming directly from West Palm Beach and Fort Lauderdale. These companies work with local clearing agencies to make the process painless.
Please contact us with any questions you may have about the private islands listed below or ones that you may be interested in. We have an extremely knowledgeable staff of Brokers and Realtors that are ready and willing to help you.